Food Storage Containers
MaxVacs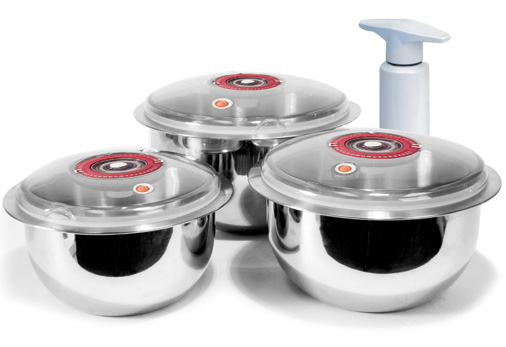 The 7pc Stainless Steel Vacuum Storage set comes with 3 Stainless Steel containers with Vacuum Lids and Vacuum Pump (1.2L, 1.7L, & 2.5L).
Enjoy features like the calendar dial, the quick release valve, and the vacuum seal indicator. Foods will take less time to marinate and lasts up to 5 times longer, saving you money on groceries due to less waste.
The MaxVacs are made from the highest quality stainless steel, freezer and dishwasher safe, durable, tough and last forever. They are also the most effective and versatile vacuum sealing and marinating system for all types of foods.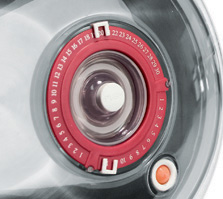 | | |
| --- | --- |
| Calendar Dial | |
| | All three of your storage containers feature the Calendar dial and Vacuum Seal Indicator. These features help you store your food longer and takes the guess work out of food storage. |
Vacuum Storage Dome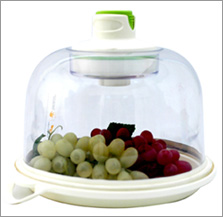 We're proud to introduce to you the vacuum storage dome. It is a versatile food storage system that uses an airtight vacuum powered seal. It keeps foods fresh longer than anything else available.
The MaxVacs Storage Dome is made from the highest quality foodgrade Polycarbonate plastic. It is made of a sanitary, non-porous material and features a see-through design. It is microwave, freezer and dishwasher safe, durable, tough and lasts forever.
No pump needed. The motorized vacuum pump is built into the lid.

Food Storage ... for healthy, money-saving, food preservation.
Keeps food fresher up to 5 times longer.